Features
Great register capacity (99999 impulses).
Easy visual control.
Detection of impulses from:
Intensity min: 1kA (8/20μs).
Intensity max: 100kA (10/350μs).
Compact and robust design.
Durability.
Resettable model.
Easy adaptation to the down conductor of any lightning protection system.
Allows controlling the lightning rod condition.
Works in any atmospheric condition (from -20ºC to 65ºC).
It does not need power supply.
Easy installation and operation.
Secure fastening by steel parts.
Data sheet
Type

Technical Data

Min. current recorded

HS2G-3M

1 kA (8/20 μs)

Max. current recorded

100 kA (10/350 μs)

Range of register

from 0 to 99999 impulses

Temperature range

-20ºC to 65ºC

Dimensions (mm)

150×70×40

External materials

corrosion resisting steel

Installation

Stainless steel hoop
Dimensions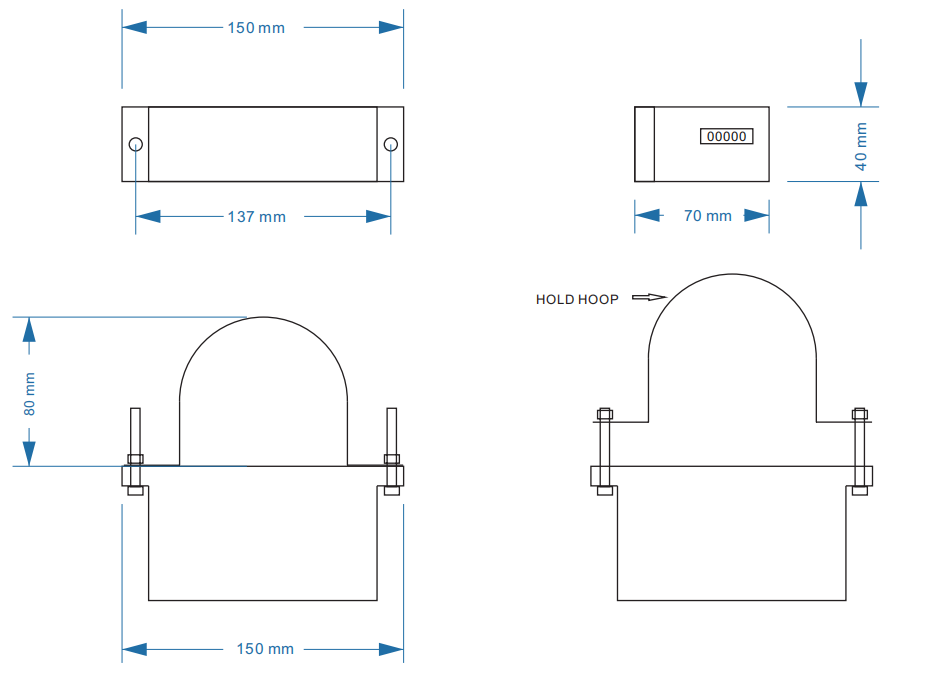 ---
Previous:
HS2SE series ESE Lightning rods
---